What do young entrepreneurs need to transform their ideas into a successful business? The tools to make it happen — and access to innovators that have traveled the road before them. Explo Startup provides both.
A new two-week Focus Program, Explo Startup gives students in grades 8-10 insider access into the real world of business and entrepreneurship. From working with industry leaders — at Google, MassChallenge, LevelUp, Square, and the Harvard Innovation Lab — to collaborating and competing with their fellow students, students will learn how to distill their entrepreneurial ideas, develop a brand, and nail down funding, as well as learning about supply chains, angel investors, incubators, balance sheets, networking, and how to make a pitch.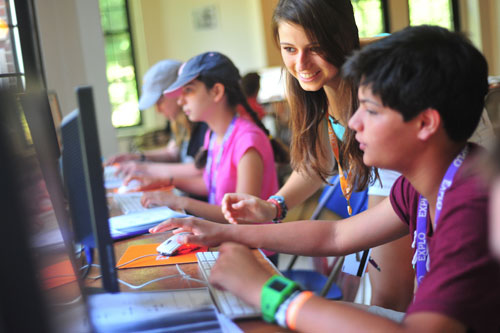 From Day One, students will work side-by-side with instructors, business leaders, and professors who will inspire them, challenge them, and help them shape their dreams and ideas into viable business plans.
According to Elliot Targum, Head of Programs at Explo at Wellesley, "This is one an incredible opportunity for students to access industry professionals. It's such a terrific way to get exposure to the world of entrepreneurs, and work alongside peers who are equally ambitious, passionate, and creative. And it's a chance to employ professional networking even before high school graduation."
Want to find out more? Check out Explo Startup.