For top performing companies, CEO's, educators, even students, terms like "continued improvement" or "growth mindset" aren't just showy catchphrases. They're the essence of a lifelong learner, where feedback is at its core.

The life benefits of specific, meaningful, and ongoing feedback allow us to reflect on our past and create a stronger outlook for our future. Effective critiques don't just answer questions like, "How am I doing?" They also answer, "Where am I going?" and "Where to next?" And we're not going to lie, it can be really tricky to get it right.

First, feedback dynamic is so often doomed by the opposing goals of the receiver and giver of critique. As the receiver of feedback, it can be difficult to walk into the break room expecting to eat your leftover Chinese food in quiet solitude and instead spend the entire time listening to your boss tell you the work you have been doing hasn't met expectations. R.I.P. the joy of leftovers.


---
Giving feedback is a skill. And like all skills, it takes practice to get it right.
---
Alternatively, if you are looking to give a critique and you don't have a realistic and clear goal in mind, you might find yourself rambling through ambiguous thoughts and feelings in an attempt to lessen the potential hurt of who you are giving feedback to.

Neither work. And they certainly don't give us the tools to improve.

First, it's incredibly important to understand the goals of a feedback session. Yes. A "session". A scheduled event where both parties know they are participating in a critique. By setting a goal, both parties can walk away from the critique with clear and actionable outcomes, where improvement can have measured success.

Giving feedback is a skill. And like all skills, it takes practice to get it right.

Through insight from J.D. Schramm Ed.D. (Professor, Consultant, and EXPLO's Professor-of-Practice for courses related to entrepreneurship) and the shared links below, there are some valuable tools on practicing the art of feedback.


Suggested Readings by Head of EXPLO at Wheaton's David Torcoletti

David Torcoletti is EXPLO's honorary educator in the art of critique. He mentors our year-round faculty, as well as our seasonal employees, on how to give effective and meaningful feedback for our colleagues as well as for our students. Some suggestions he has: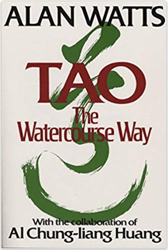 Tao: The Watercourse Way by Alan Watts
"This is a book that talks about how we might work best if we did not try so hard to do, but to be. What happens when we allow "flow" to occur by putting aside our ego? This book teaches us how to better live in fluency rather than in translation."
How Doctors Think by Jerome Goodman
"This book is all about diagnosis — upon which all useful feedback has to be based. What I like about it is that it talks about how biased we all are, even when we think we see things objectively. It is very helpful for supervisors to know that we carry all sorts of biases. This book names them, and how doctors might try to overcome them."
Letters to a Young Poet by Rainer Maria Rilke
"This book is such a beautiful way to look at a young mind, full of passion and wanting to do the right thing, and how easy it is to be confused about what the right thing may be. It is a series of letters the great poet wrote to a young emerging poet about inspiration, and caring for his soul. If one is going to lead young people in the field of education, this is an important book to read."


Additional links that we have been recently indulging in to learn more about the art of feedback:
- Did you know the first instance of intentional [musical] feedback on a song was in the introduction to the Beatles classic "I Feel Fine"?
- Jocelyn K. Glei — my aspirational spirit animal — on why effective feedback focuses on outcomes, not just opinions.
- How one little word makes all the difference in unlocking honest feedback.
- The monumental shift from a grades culture to a feedback culture in academic institutions – and one that we hope continues to gain momentum.






In honor of today's Weekly Edventure, we are going to forgo our usual section, "Find it at EXPLO". Instead, we would love to hear your feedback!
Need some prompts? Here are a few. How does the Weekly Edventure make you feel? If the Weekly Edventure was a song, what song would you describe it as? Do you desperately wish we would include a section entirely dedicated to board games? Is there a section you could do without?
---
Interested in learning more about summer camps? We've recently written a number of online guides. So whether you want to know how to find a great summer camp, how to find a transformational summer camp, want to know the secret sauce of the best summer camps, or simply want a listing of some of the best summer camps around, we have a guide for you.
Stephanie LaMont + Adam French