English Immersion students create paper rockets to launch out on the Quad, predicting the height and distance the rockets will travel.
---
Voyager students show off a tremendous amount of talent as they sing, joke, dance, and more.
---
In preparation for their trip to historic Plimouth Plantation, students in English Immersion explore native beading techniques by creating traditional woven patterns.
---
Students dress up and record themselves reporting the news to create a broadcast.
---
Students take turns teaching lessons to the rest of the class during a teacher fair.
---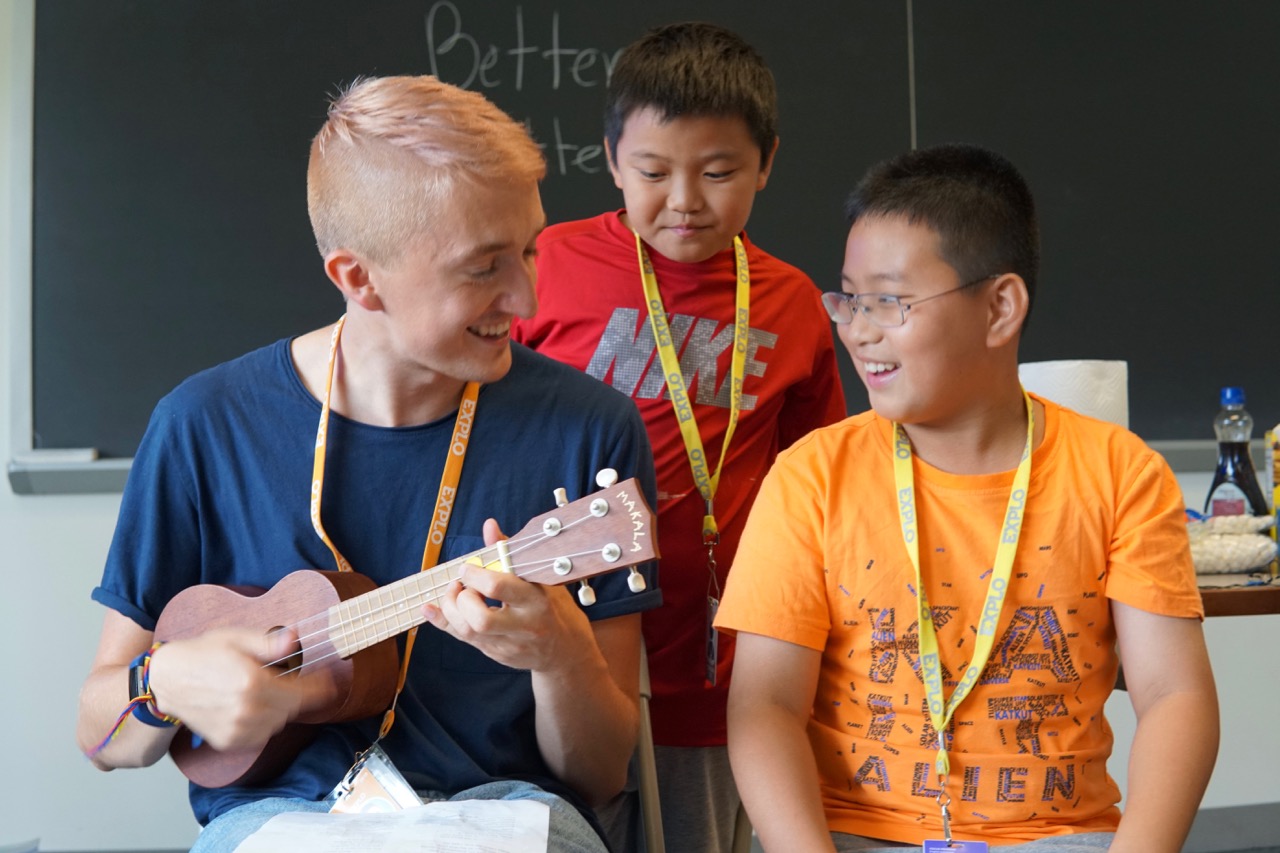 English Immersion Pioneers learn English by singing songs with their instructor.
---
For their first engineering challenge students must predict the trajectory of a ball and design a ramp that will send their ball safely over a bear.
---
English Immersion Pioneers perform a blacklight puppet show using sock puppets they created earlier in the week. The story features heroes, villains, and plenty of creativity!
---
Students jump, climb, and swing as they learn proper parkour training techniques.
---
Students try their hand at indoor rock climbing before visiting the EcoTarium, an interactive science and nature museum.