Want to get a taste of Explo — all in one post? Here are a few highlights from this past week.
Photo Slideshows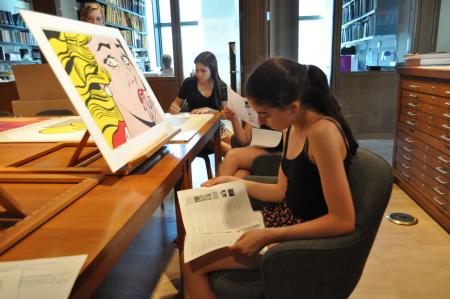 Explo at Yale: Workshop — Gallery Studies
The students in the Gallery Studies workshop visit the Yale University Art Gallery to curate their own gallery exhibit. They choose from a selection, featuring works by Basquiat, Matisse, Lichtenstein, Warhol, Pollack, and Picasso, to create a thematically-related exhibit that they present to the class.
Explo at Yale: Living Group Time
After lunch, students meet up with their living groups for a variety of activities, including enjoying the beautiful weather and spending lots of time outside! They play dodgeball and volleyball, do sidewalk chalk, play "get-to-know-you" games, make tie-dye shirts, or just relax.
Explo at Yale: Main Event — Phunk Phenomenon
Everybody dance now! Explo at Yale gets a special performance from one of the best hip-hop dance groups in the country, Phunk Phenomenon. Students have a fun night of breakdance, pop-n-lock, beatboxing, hip-hop, and contemporary dance. They even got a question and answer session with the dancers after the show.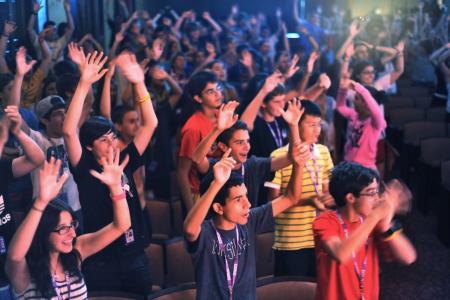 Explo at Wellesley: Grooversity
Let me hear you scream! Innovative drumming project Grooversity put on such a great show, they had students and staff singing and dancing long after the event was over.
Explo at Wellesley: Six Flags
Loops, drops, and dives? Those are nothing for these thrill seekers. Students spend the day at New England's largest amusement park testing out the roller coasters, playing arcade games, and enjoying the food.
Explo at Wellesley: Explo Unplugged — Beginning Guitar & Songwriting
Students write their own songs and practice them in the Quad. The next task? Pairing up and sharing their work and inspiration with a partner.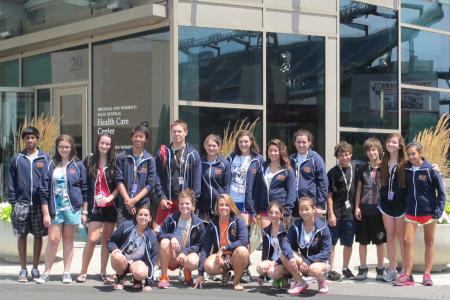 Explo Ortho: Foxborough Health Center
Located at Foxborough's Patriot Place — home of the New England Patriots' Gillette Stadium — the Brigham and Womens'/Mass General Health Center gives injured athletes and individuals the tools they need to get back on the road to recovery. As future pediatric and orthopedic surgeons, Explo Ortho students try out the cardiovascular training equipment, computerized strength and balance testing equipment, and therapeutic pool.
Explo Chef: Sweet + Savory
What does it take to prepare an amazing meal? Explo Chef students learn the tricks by cooking up a feast of lamb chops, rosemary olive bread, creamy mashed potatoes, sparkling orange juice, and cinnamon rolls. That morning: students face off in a smoothie competition.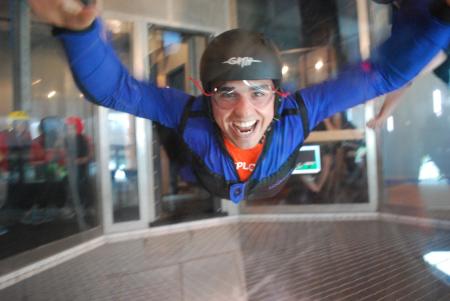 Explo at St. Mark's: Wind Tunnels + Windmills
Students experience the thrill of flying on today's Wind Tunnels + Windmills trip. And to celebrate their defeat of gravity — miniature golf and ice cream!
Explo at St. Mark's: Fun with Mud — Ceramics
Sculpters in Fun with Mud: Ceramics create coil pots, spin clay on the pottery wheel, or make free-form sculptures of their choice.
Explo at St. Mark's: Carnival Night
It's everyone's favorite main event — Carnival Night! Cotton candy, bounce houses, skill games, and, of course, multiple pies in the faces of staff members.
Explo at St. Mark's: EMT + First Aid Workshop
Pioneers and Voyagers use neck braces and backboards to learn about and practice stablizing the spine.
Explo Vet: Restraining and Muzzling Exercise
Explo Vet students learn how to restrain and muzzle a dog in order to safely treat our fuzzy four-legged friends.
Videos:
Explo at St. Mark's: Rebuilding Wallball
When students arrived on campus this summer, many Explo alum were dismayed to learn that their beloved wallball courts were no longer accessible due to a St. Mark's construction project. As one young man eloquently phrased it, "But... wall ball is how boys make friends." It's how a lot of students make friends — so Explo staffers set out to rectify the situation.
Explo at St. Mark's: Street Luge
Happy Workshop Wednesday everyone! In the Street Luge Workshop students go to the West Campus hill for an exhilarating ride.
Explo at St. Mark's: Egg Drop
What does it take for an egg to "survive" a 30-foot free fall? Watch as students test their well-packaged (and padded) solutions.
Explo at Yale: Phunk Phenomenon: Teach Me How to Dougie
Hip-hop dance group Phunk Phenomenon teaches "Swag Brad" how to dougie after their Main Event performance.
Student Conversations:
Explo at Yale: Giulia from Connecticut


Giulia, a rising sophomore from Connecticut, has an effervescent personality. Her passion for art and for learning is clear, whether giving an impromptu tour at the Metropolitan Museum of Art, making dog toys at E=MC2, or discussing the origin of werewolves in her workshop. She also cannot believe that the halfway point of Explo at Yale's first session is almost over, and she wishes she could stay with her new family for three more weeks.
Explo at Wellesley: Max from New York


Max, a rising 8th grader, came to Explo to pursue his passion for aeronautics. He has already tried a handful of new things and built a strong set of friendships. This afternoon we sat down to talk about Explo's classes, meeting people who share the same interests, and a fun-filled trip to the Berkshires.
Explo at St. Mark's: Nicolas from Texas


Nicolas is entering the sixth grade and it's his first summer at Explo. Between keeping up his studies and activities, and running his own business, this articulate young man keeps a tight schedule; but luckily not too tight for Explo. Here Nicolas spends his time playing Ga-ga, picking up scary makeup tricks, brainstorming marketing ideas, and memorizing celebrated speeches. Not even two weeks in and Nicolas already knows that he will be returning to Explo next summer; that is, unless his business takes off...