At Explo HQ, we spend the year dreaming up, planning, and refining the most inventive, exciting, and revolutionary lessons, courses, and ideas we can. But there is one special day — Explo Spirit Day — where we crystallize all of that energy and brainpower and gather together for a magical, fun, and incredibly fruitful Curriculum Brainstorm.
Created by Explo's Curriculum Department, this special brainstorming session is a chance for all 30 members of our yearround staff to coalesce into one space and bounce course ideas, notions, and lesson dreams off of one another. The best part? The geniuses of Curriculum design the Brainstorm to accommodate every type of individual learner in our office.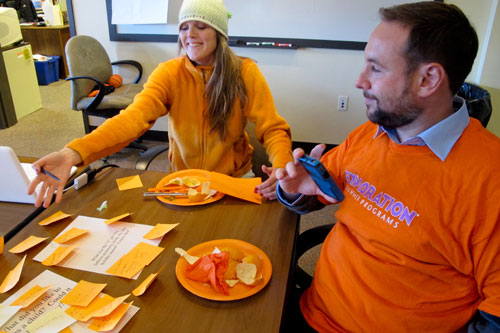 "We recognize that creativity is nurtured in a variety of ways," Barb Trainor, Director of Curriculum, says, "so we designed activities that appeal to different personalities and brain types."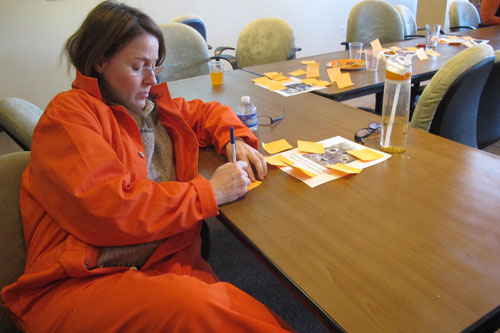 Those activities include the Quiet Space (for those who prefer individual brainstorming), the Small Group Gathering (for those who prefer brainstorming by bouncing ideas off one another), and the Great Brainstorming Scavenger Hunt (for the most rambunctious and dare we say competitive among us).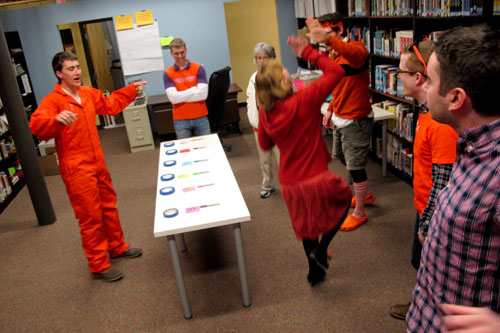 So just as every summer our students are able to explore new interests and subjects in the way best suited to their learning style, so too are our staff. Based on the pages and pages of new ideas we came up with, this was our most successful brainstorm yet.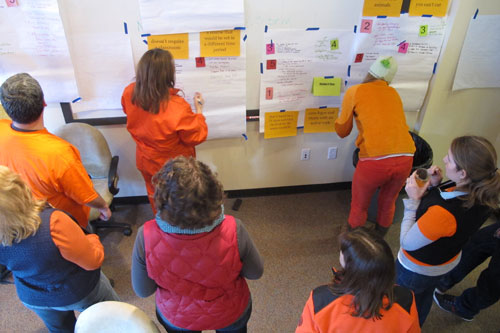 On this day, we take no prisoners. We don't hold back. And yes, we do it all while wearing, thinking, and yes, even eating orange. (Who says the best brain foods come in shades of green?)