EXPLO is excited to announce some notable speakers who will be joining us throughout the summer on the campus of Yale University. These fascinating folks will feature during Community Meetings, as well as engage with students during related classes and workshops.

---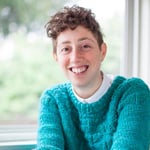 Emilie Wapnick, writer and artist who coined the term "Multipotentialite," to describe people (like herself) who have a range of interests, talents, and jobs spanning a lifetime. Check out the founder of Puttylike's viral TEDTalk, "Why Some Of Us Don't Have One True Calling."
---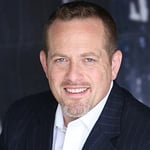 Dan Lerner, instructor of NYU's "The Science of Happiness" and author of U Thrive: How to Succeed in College (and in Life). Lerner lectures on how using positive psychology can help executives, artists, and athletes lead happy lives.
---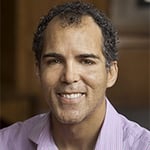 James Forman, Professor of Law at Yale University, critically-acclaimed author, prior Law Clerk for Justice Sandra Day O'Connor, and former EXPLO faculty. His new book, Locking Up Our Own: Crime and Punishment in Black America, has received rave reviews from the New York Times. Here is a conversation we had with Professor Forman about advice he had for students looking to pursue a career in the legal profession.
---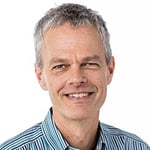 Stokley Towles, Global Performance Artist, Professor at Evergreen State College, and former EXPLO faculty. Towles uses the interchangable mediums of anthropology and fine art to explore how people navigate with the world and each other.
---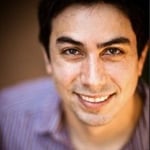 Jonathan London, Creator of podcase and news network Geekscape, co-producer of a Zombie Apoloypyse documentary, and former EXPLO student. We had the pleasure of talking with London about the importance embracing your inner geek.
---

Olivia Moorehead-Slaughter, Child psychologist and former chairperson of the American Psychological Association (APA) Ethics Committee. Moorehead-Slaughter recently spoke with us in a compelling interview about the importance of resilency in young adults.
---

Barry Nalebuff, Milton Steinbach Professor of Economics and Management at Yale School of Management. He is an expert on game theory and has written extensively on its application to business strategy. Additionally, Nalebuff was on the inaugural staff at EXPLO, and is the co-founder of Honest Tea, a business he started with his former student and fellow EXPLO faculty alum, Seth Goldman.
---

Paul Bloom is the Brooks and Suzanne Ragen Professor of Psychology at Yale University. His research explores how children and adults understand the physical and social world, with special focus on morality, religion, fiction, and art. Dr. Bloom has written Against Empathy: The Case for Rational Compassion, contributes to Nature and Science, as well as The New York Times, The Guardian, The New Yorker, and The Atlantic Monthly and has delivered several popular TED talks .
---
As we continue to develop this list of insightful guests, we look foward to bringing more thought-leaders, creatives, scientists, and educators of all kind, who will influence our students to dig a little deeper and think bigger as they explore the world of people and ideas together.